I'd heard many good things about the airline Air Berlin. Last winter I got the chance to check out their service first hand.

The company has recently changed its official company name to "airberlin" (spelled as one word and without capitalization) as part of a re-branding effort. In my opinion this looks a bit weird, so I prefer to use the older spelling.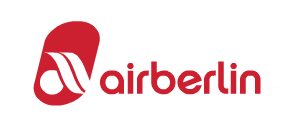 The company calls itself a budget airline. However, it's more of a hybrid airline that incorporates many elements of traditional airlines (generous guidelines on baggage, free meals and drinks, lots of leg room). I'll go into more detail a little further on.

Air Berlin's prices are usually lower than that of Germany's national airline, Lufthansa. Besides flights within Germany, the company offers flights to many other European cities via its hubs in Berlin and Munich. The company is always running specials to one destination or another. You can learn more on their website: airberlin.com

Without further ado: flight AB-8282 heading Munich-Moscow. Departure from Munich at 10:20 A.M., arrival at Moscow (Domodedovo Airport) at 4:30 P.M. Total flight time: 3 hours.


1. Departure from Munich

Munich Airport has 2 terminals, located across from another. Flights by Air Berlin are conducted from Terminal 1. The newer Terminal 2 is used exclusively by Lufthansa and its associates.




The area between the two terminals is filled by shops and restaurants. Upon first arriving at the airport it can be difficult to tell whether it's actually an airport or a shopping center.




One thing that impressed me at Munich Airport were the digital information booths with floor plans of the terminals. You could use the touchscreens to zoom in and out, and easily find the location of stores, restaurants, check-in stands, parking, etc.




Terminal 1 is shaped like one long corridor. It can take forever to get from one end to the other. Travelators to the rescue.




After some time I got to the check-in area for Air Berlin. It's located in Section A, at the very far end of Terminal 1.




For some reason the airline didn't offer online registration for Munich-Moscow flights. Thus I had to get in line for the check-in.

As already noted, the baggage allowance was pretty generous. Anything up to 44 lbs (20kg) was free regardless of the number of number of bags, and there were no limits on carryon - you could bring any number of items on board with you.

Next came the security check and a roomy waiting area.




Our plane taxied up to the gate with only 40 minutes to spare. However, this turned out to be ample time and departure took place according to schedule.





2. The Plane

The flight was being conducted on an Airbus A320. It only had economy class seats. The row spacing is clearly not typical for a "low-cost" airline; there was plenty of leg room.




It seemed like the plane hasn't been in service for very long. Everything looked fresh and new.




The airliner is equipped with TV screens attached below the overhead storage bins. Even before takeoff they were already showing us ads to make sure everyone was clear on which particular airline was the best in the world (in case you weren't sure: it's Air Berlin). However, not everyone was aware of this fact, so the plane was only about 50-60% full.





3. In-flight Service

Despite the overhead screens, there were no movies shown during the flight. Overall, in terms of entertainment, Air Berlin isn't very well equipped:

At the start of the trip, flight attendants offered headphones for 3 euro ($3.7). Although, they were quite nice-looking, featuring the company logo, and oversized so as to better filter out noise.

However, it was money wasted. As I said, there were no movies, there was also no music. The radio offered a single station, which was in German.




On the other hand, the food was great! Thanks to its collaboration with the restaurant chain Sansibar, the airline offers almost restaurant-quality meals during the flight. Prices and meal choices are available on a separate menu. I took pictures, below.




It should be noted that Air Berlin does offer a complementary meal – refreshments and sandwiches – which again makes it closer to a full-service than a budget airline. There was a fair variety of drinks, including water, soda, juices, coffee and tea with cream and lemon. Throughout the flight, these were offered several times. Refills were free, as well.

Sandwiches came in two varieties: Cheese and Turkey. They were, however, purely German-style, consisting mostly of bread.




There was, of course, a flight magazine to wile away the time, and duty free shopping. There was a copy of the duty free catalog in every seat pocket.




I'd also like to put in a word about the work ethic of the flight attendants. During the 3-hour flight, they were on their feet the entire time, serving drinks, food, paid meals, merchandise, and so on.


Conclusion

Air Berlin left a good impression me. Punctuality, a new, well-kept plane, generous baggage allowance, and good food. The only evidence of their self-proclaimed "budget" status would be the lack of in-flight entertainment. In my opinion, the level of service provided by Air Berlin places it on a par with Europe's leading full-service airlines.


Vote for review: