In October 2011, I chance to take a flight to the Greek island of Crete (
Nikos Kazantzakis International Airport
in Heraklion) with Aeroflot Airlines. Both flights, there and back, were economy class on Airbus A320 planes. Departure and arrival in Moscow took place in
Sheremetyevo International Airport
, Terminal F.
The Plane
I've traveled on Aeroflot's Airbus 320/321 before and they all look alike: blue upholstery with orange seatbelts and crisp new paneling on the walls and storage compartments. All in all, the cabin is in good condition. The plane is noticeably new and makes a very good impression.
Seats in the economy class
Seats in the business class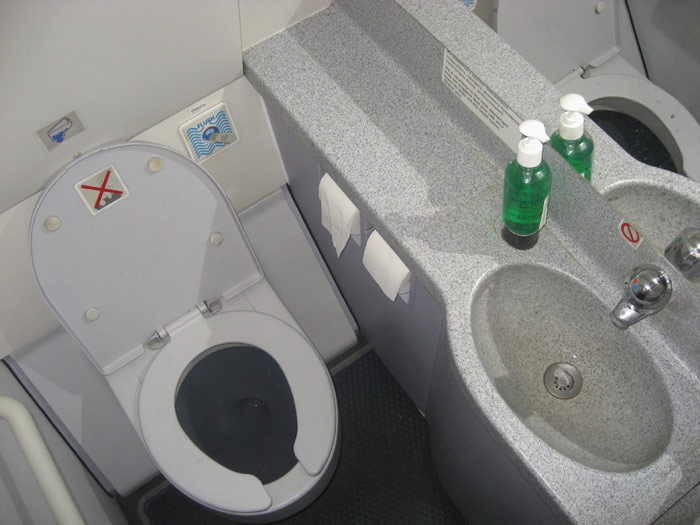 In-flight service
During the flight, which was around 3.5 hours long, passengers were twice offered assorted drinks (bottled water, soft drinks, apple juice, tomato juice, orange juice, white and red wine), two Russian newspapers to choose from, and food (a choice of 2 different hot meals, plus salad and dessert).
You could also purchase duty free merchandise, and children were offered various small souvenirs to entertain themselves during the flight.
I didn't see an audio or video system onboard. Another thing that struck me was unusual was that we were not offered caramels prior to takeoff. In the past, this had seemed a characteristic staple of Aeroflot.
A nice touch was that, during disembarking and boarding in Heraklion, the passengers were allowed on and off the plane via two ramps, which made both procedures go a lot faster.
Heraklion International Airpot
The Heraklion Airport left a very dismal impression. The main building was built in the 1970s and looks drab, cramped and somber.
When it's time to check-in for an outbound flight, the lines stretch right across the terminal and block up all of the walking space. The layout of the terminal is also outdated: after checking in, you have to walk to the other end of the building to pass customs and security, and then (after finally getting to the waiting area) walk all the way back for boarding.
The air terminal only had one big Duty Free store which sold everything imaginable, almost like a supermarket. On a positive note, the view from the windows in the waiting area was great: you could see a bunch of aircraft parked outside and the sea beyond the airport, with a small island just visible.